on a mission to bring tech

CLOSER TO MASSES

We've been investing our time and energy in projects that can bring tech closer to a broader audience. We evangelize, educate, and promote essential industry developments and spotlight builders and creatives entering the Web3 space. no#1 Web3 podcast

IN Central and
Eastern Europe
Web3.fm was in the making for years, but we started it in 2022 with the first Serbian language episodes and guests from across the CEE region. The project reached tens of thousands of users, and 1,000+ active listeners, with episodes, published bi-weekly.

A42 HACKATHONS

Building the future
together with minds-alike
There's hardly something better than building something fun and valuable simultaneously. We organize hackathons multiple times a year to gather teams willing to experiment with Web3. Embark on a journey of intense and creative bursts in a super short time. With prizes for the best idea, ofc!

WEB3 ACADEMY

Educating the masses
through our Web3 Academy
Many of our employees are often invited to speak at worldwide Web3 conferences on various topics ranging from business models in Web3 to product management, Web3 tech radar, and designing usable products and marketing trends. This moved us internally to organize the curriculum and educate newcomers about our living and working space.

BLOCKEMON

Building the regional
web3 community
Through the Blockemon initiative, we want to give back to the community where we grew up and where most of us live and work nowadays. Blockemon's sole goal is to educate and promote web3 space in the Balkans and CEE by organizing meetups, webinars, workshops, conferences, and parties.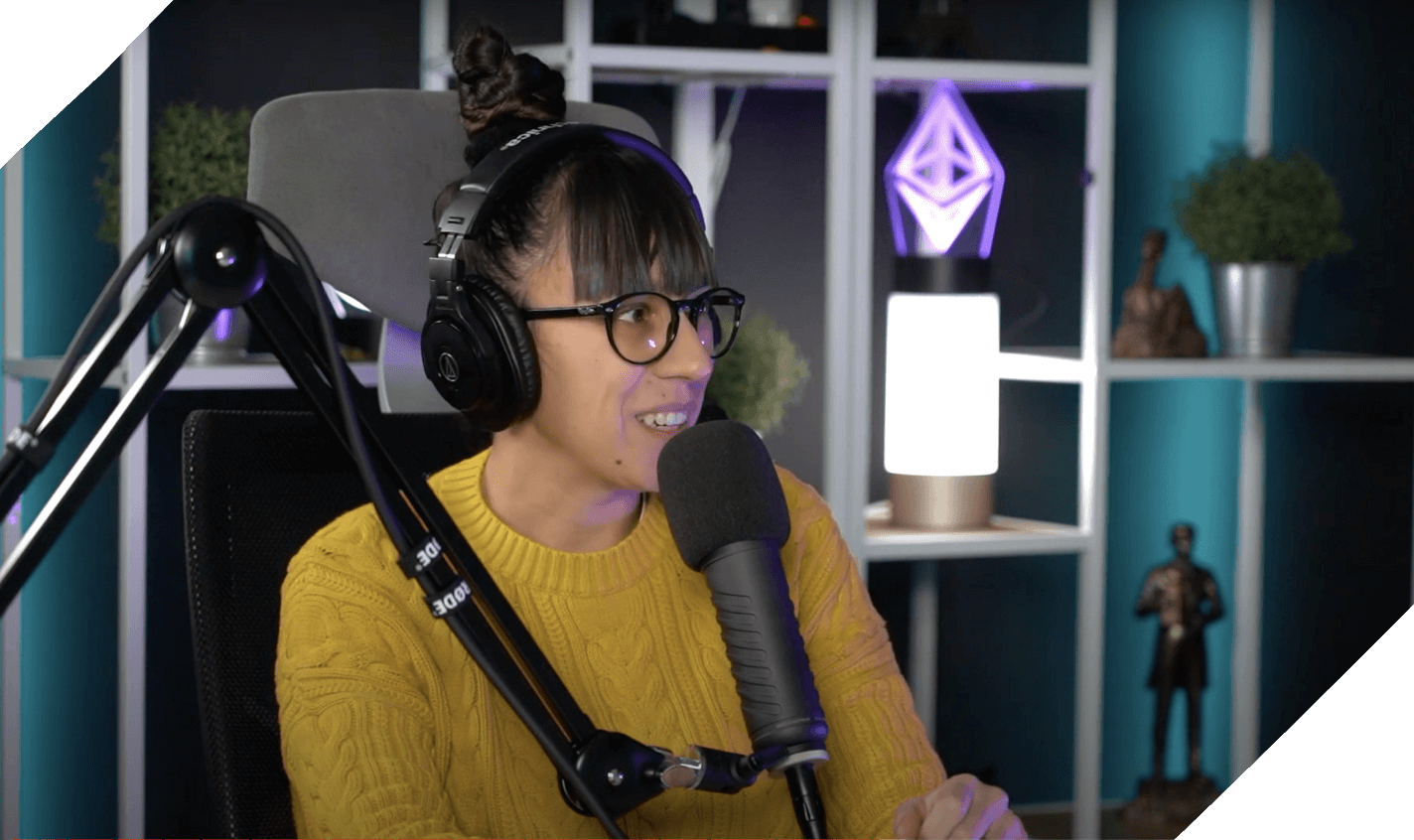 The voice of the unheard techies
Here you will hear technological enthusiasts who are eager to share their knowledge and expertise with the wider audience without fear of big stage and cameras. A true gem for anyone willing to enter Web3 space and learn at their own pace and rhythm.
We are focused primarily on bringing new knowledge to the CEE region, so the language of choice is Serbian since most of the countries in the region are fluent or can understand it. The idea behind this is that there's already enough content in English for a worldwide audience and not enough with a cultural flavor to make it more exciting and understandable to scholars and students willing to explore Web3.
However, the plans for Web3.fm is to win the gold medal and reach the top of European podcasts on this topic. We will start bringing international guests from abroad and switching to the English language, which should serve content to even more interesting bright minds.
Eager to join us as a guest and share some interesting insights? We're all ears; let's talk!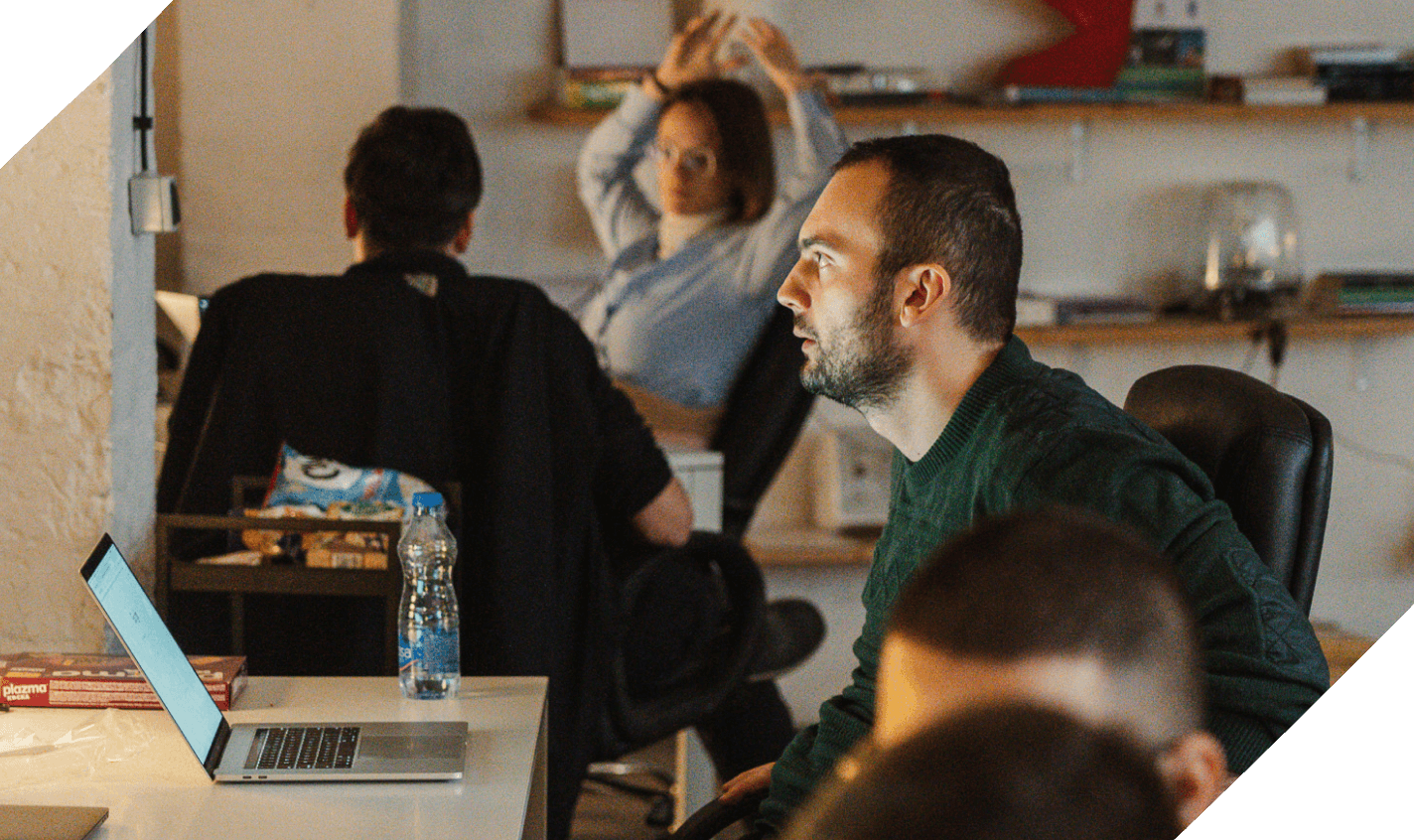 A42 hackathons are an excellent opportunity for individuals, small teams, (pre) startups, and mature small businesses
Learn, test, and try out wild ideas you usually don't get the chance to work on. We do them both online and offline. We provide you with all logistics, themes, topics, experienced mentors from within and outside the A42 ecosystem, food, drinks, and prizes for the best-executed projects during these two days. Every hackathon has its rules and prerequisites, but we try to keep them as simple as possible.
If you are not interested in hacking but would like to contribute as an expert and help guide teams toward usable solutions, our e-mail is open, and we would be happy if you joined us. Together we can help couples build fantastic futures, for real!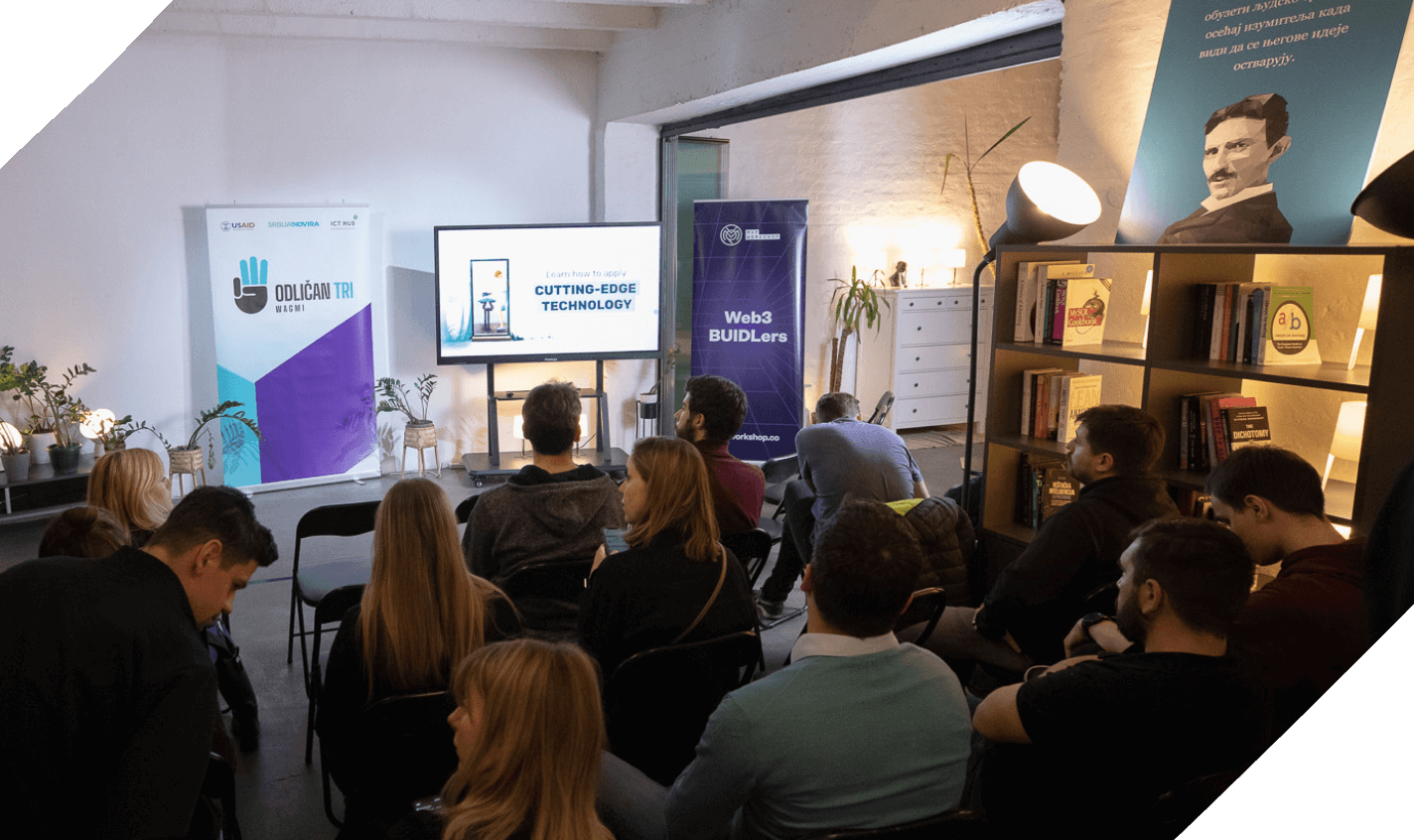 Decentralized learning resources make entering the Web3 space just a bit harder
What if there is a way to have all you need to know in one place and get on a fast track to working in Web3? Well, here it is, and it's organized so that you can follow the curriculum offline (in-person) and online (from home). Oh yeah, and it's completely free of charge!
Web3 Academy consists of 4 main tracks covering Software Development, Product Management, Product Design, and Marketing & Growth. In that way, we are not emphasizing only engineering topics but the whole range of interesting Web3 modules and topics anyone in IT could find interesting.
Join and surf the web with our expert presenters and mentors – sign up here to stay updated when we announce the next cohort.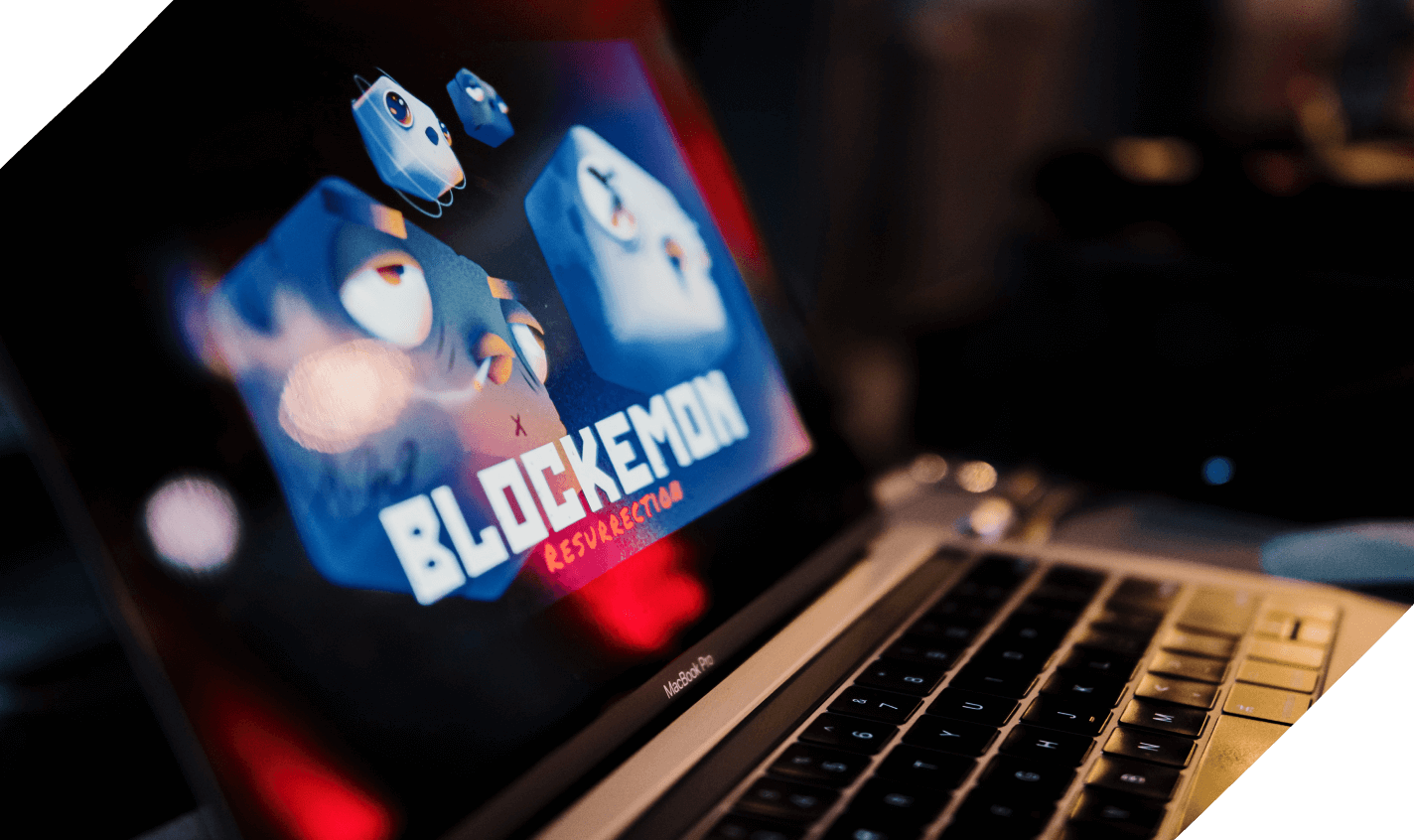 Take an amazing Web3 journey through Belgrade, with Blockemon
Most Blockemon members work on various Web3 startups and products. At events, they do not represent their respective companies but give back and contribute voluntarily to make this space more open and enjoyable.
We take everyone interested in meeting people from the industry and learning about Web3 tech on an unexpected journey through Belgrade, showcasing brutalist architecture and places you thought to exist only in sci-fi movies. Fluff avoided. Networking oriented. The community members themselves secure food for thought and drinks for the mood. A couple of NFTs here and there as giveaways and proof of attendance.
Blockemon is supported and made happen by the community and individual contributions based on free will to do so. We're happy that some of our employees participated in community building. We will always be here to assist in making this kind of event happen – from providing our coworking space free of charge to inviting partners and international speakers to bring new knowledge, all the way to enabling people in "work time" to organize logistics, design NFTs, and more.
Founder Stories
Leading a Blockchain Infrastructure Venture
Vuksan Simunovic & Lazar Travica Founders of Trapesys, Founder in Residence at A42
what else is cooking
in our lab


We have a hard time saying no to interesting initiatives that could onboard more builders to the space. 
We like the tech we explore and the businesses we build on top so much that we invest our time and energy in projects we only wish existed when we embarked on this journey. Here are a couple of others in the making this year.
A42 GRANTS
3327 SCHOLARSHIPS
A42 OPEN DAYS
WEB3.SURF
SUBMIT YOUR IDEA!
While we structure the application and review process in the coming months, feel free to submit any idea you want funding.
Whether commercial or not – we are eager to get and support them in any way possible. Keep in mind that currently, for 2023,  we're funding only Web3 projects which might expand shortly.
Note that we are picky when giving grants, so please look carefully at our website. Through the eye of the projects and activities we do, you should be able to understand what we care about.
APPLY FOR A SCHOLARSHIP!
Our team of 3327 researchers is deep down in the trenches exploring tech before we even start implementing it on commercial projects.
The world needs more hands-on researchers of this kind, so that's the reason why we're open to sponsoring Web3 R&D scholarships.
Suppose you would like to contribute to our mission while not necessarily joining us full-time. In that case, this might be an excellent option to test our collaboration and also for you to see if Web3 is something you might build your future career upon.
COME AND VISIT US!
Once every quarter, we open our coworking spaces for a visit in-person. This is the chance to get to know our people, projects, and everything we do at A42.
Our folks call it "work and chill" days internally since it's about combining those two for at least one day every fourth month in a year. Especially since being a remote-first organization, we're excited to meet our dear colleagues and partners in person.
Let us know in the application below if you want to meet someone specific from our ecosystem so we can arrange that timely.
LEARN MORE!
During one of many offsites we had at A42, we thought it would be super fun to make a comic about surfing this fancy new Web3 wave (web).
This is currently a side project for our fantastic illustrator and educators. The idea is to produce educational content for scholars and students to kick off their journey to Web3 with great storytelling.
Once printed out, we aim to distribute 25.000 comics to universities and schools worldwide as an easy read which might attract youngsters to the blockchain and other decentralized technologies.