looking for experienced

CO-FOUNDERS?

At A42, we work closely with founders on launching new ventures within our Founder in Residence program. Anyone could apply for it, but only a few selected got the chance to work with us yearly.
what is
THE FOUNDER
IN RESIDENCE
PROGRAM?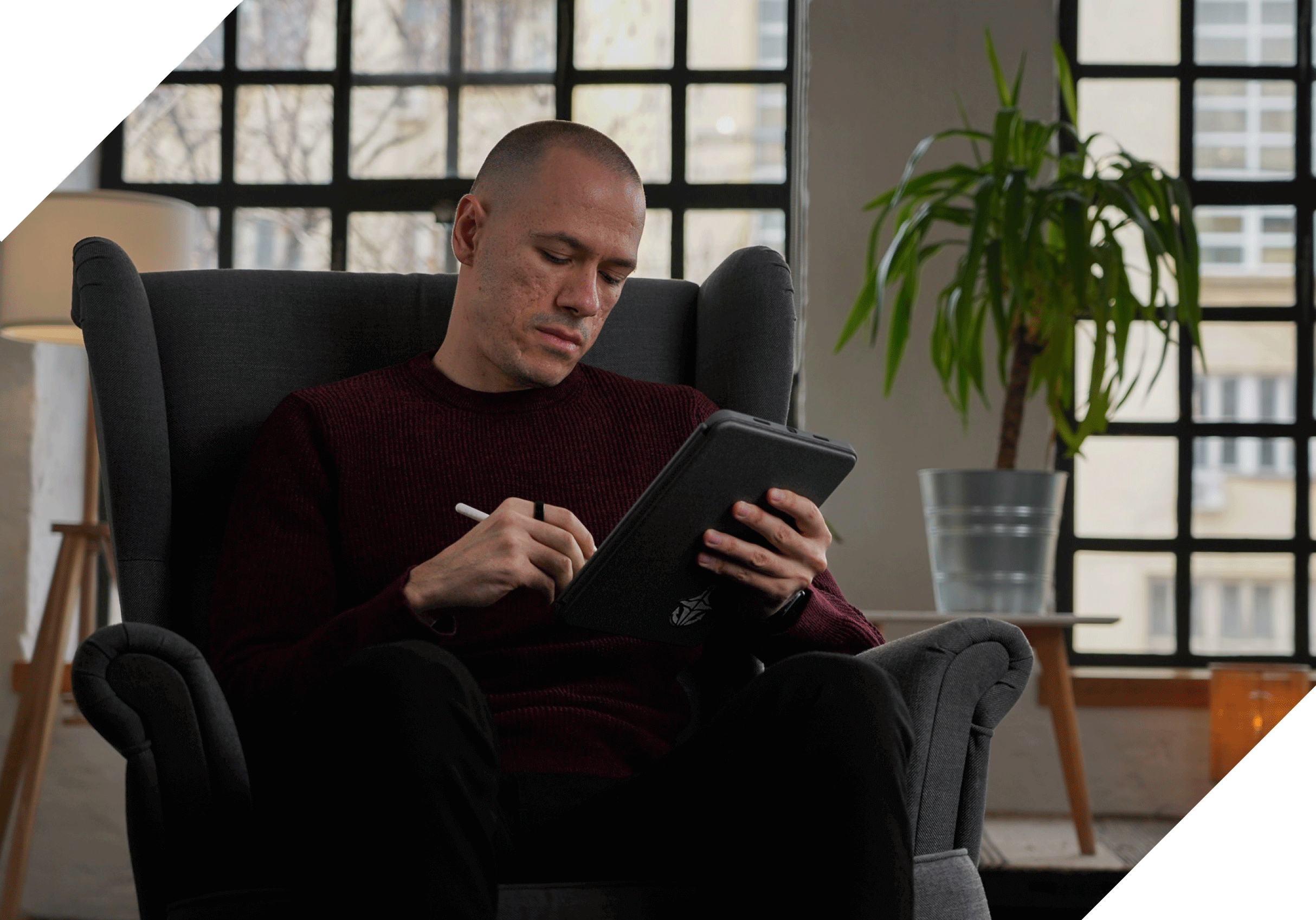 FIR = A POSITION AT A42 FOR THE BRAVE ONES
If you're eager to take on an executive role in doing a new business we offer you experience, guidance, and hands-on assistance in launching a venture so you will not be on that journey alone.
The Founder in Residence is all about the people willing to take that entrepreneurial role, often for the first time. We are carefully choosing people with the potential to become founders and the ideas entering A42 Ecosystem, so you will have to go through the application and interview process for this role.
Founder in Residence
program lasts 6-12
months
Depending on the scope and niche, you are targeting with the venture
During that time you
will receive hands-on
mentorship
And help from other A42 Founders, external advisors, and domain experts.
From within A42
The ecosystem you can expect operational
assistance
with opening a venture, product, design, and marketing help.
You won't have to do
things alone. We have dedicated
Guilds
that will be there for you on a daily basis with non-technical things such as recruiting, brand, etc.
At your disposal, you will
have a product development
team
from MVP Workshop for initial 3-6 months to help you develop an MVP.
From the budget
mentioned, you will get paid
(salary)
for the time spent working on your venture within A42 Ecosystem.
We think it's fair, as we
expect you to fully
commit
to the role of a founder as your primary job if you get selected for FIR.
Networking, marketing,
etc., to get to your first
customers
could also be paid from a dedicated budget mentioned previously.
In-person education for
future founders – A42
University
will be available to you or anyone willing to take the leading role in doing a new business.
We look for people with their
own ideas
but access to our backlog is always available in case of pivoting needs.
Your Journey Starts Here:
now open

2023 APPLICATIONS
We're ready to welcome you in 2023. Prepare a brief introduction to your project, pitch deck, CV, and demo and PoC links you might have. Additional questions will make you stop and think, so take your time.
we teach you business
FIR UNIVERSITY

WE OFFER EDUCATION BOTH IN-HOUSE & WITH OUR EXTERNAL PARTNERS
We ensure top-notch presenters for everyone interested in leveling up their understanding of finances, business development, fundraising space, public performances, presentation skills, team formation, product management, and more.
PRODUCT BOOTCAMP
BUSINESS ACADEMY
1-ON-1 MENTORSHIP
FOR A WEEK LONG BOOTCAMP
We will hand-hold you through our product discovery process and help you define your USP and business model.
We'll conduct user interview sessions together, conduct competition analysis, and dive deeper into the sketching and wireframing features that align with customer needs and market analysis.
Consider this a heavy builder's process, an ongoing marathon instead of a sprint or hackathon where we focus on designing a product people will fall in love with.
DURING THE 3 MONTHS LONG BUSINESS ACADEMY
You will get the chance to attend presentations and practical exercises. Topics range from how to raise funds, manage finances, form a team, and onboard employees, to leveling up your presentation, negotiation, managing expectations, and other skills needed for your venture to succeed.
You can look at this as intense courses where your presence is mandatory once a week. You will also be expected to do the homework and not just listen to the talks.
DURING YOUR FOUNDER IN RESIDENCE ROLE
You will get a single point of contact who will be your sidekick, sponsor, and mentor – all in one.
That person alone will help you navigate the A42 ecosystem and work with you hands-on on the specific needs of your venture. For example, if you are missing tech, product, design, or marketing background – we've got you covered.
Keep in mind that even if you have a single point of contact, you will still get the chance to be mentored by others in the ecosystem and learn from Board members and other processes in place for every founder at A42.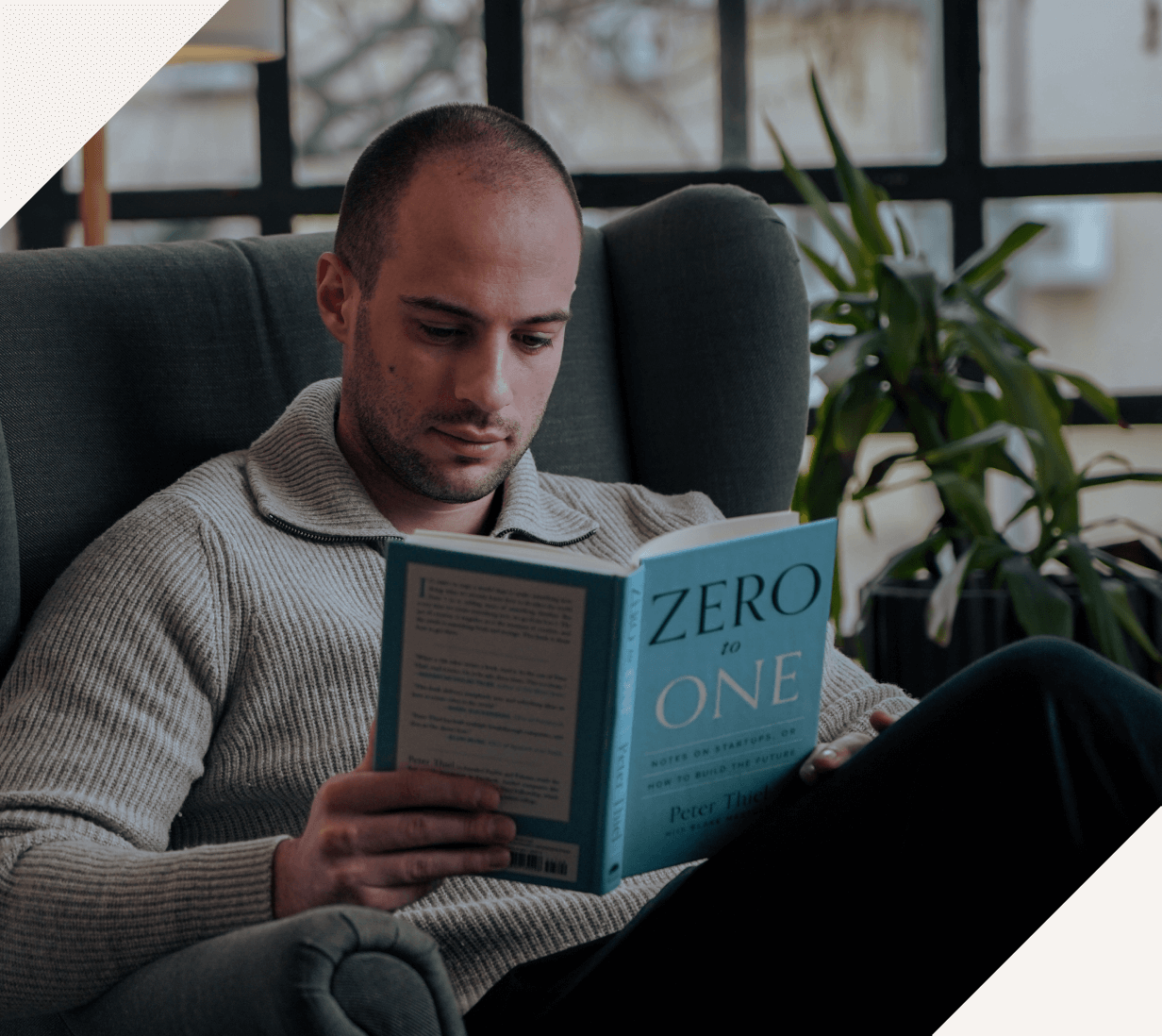 fir business academy
CURRICULUM
Here is a high-level overview of modules and topics covered during the FIR Business Academy. Bootcamps and 1-on-1s are tailored for each founder and venture separately.
Dive deep into some of the modules we will cover at the FIR Business Academy. Some more technical things not mentioned in the curriculum can be covered during the boot camps, 1-on-1s, or simply by organizing additional workshops based on the topic you are interested in or your venture needs.
Module 1
DESIGN THINKING
1-Day Session
Module 2
CRAFTING A WEB3 BUSINESS MODEL
2-Day Session
Module 3
USER RESEARCH AND DESIGN TECHNIQUES
1-Day Session
Module 4
FINANCE FOR TECHNICAL PEOPLE AND GEEKS ALIKE
1-Day Session
Module 5
RISKY ASSUMPTION, MANAGING TECHNICAL DEBT & TRADEOFFS
2-Day Session
Module 6
PRICING STRATEGIES, VALUE OFFER AND DEVELOPING MARKETING STRATEGY
3-Day Session
Module 7
SOFT SKILLS DEVELOPMENT: PRESENTATION, NETWORKING & NEGOTIATION
3-Day Session
Module 8
LAUNCHING A VENTURE: BUSINESS DEVELOPMENT, SALES AND GROWTH HACKING
3-Day Session
Module 9
UNDERSTANDING YOUR ENTREPRENEURIAL TALENTS
1-Day Session
Module 10
PITCHING A VENTURE TO INVESTORS
1-Day Session
WHY THESE NUMBERS?
We want to ensure you're not put into a box when joining us. During our collaboration, we can bring new knowledge to the ecosystem and be open to different methodologies, opinions, procedures, and frameworks.
On rare occasions, we allow people from across the A42 ecosystem to attend presentations in case they are willing to participate and commit fully. Some go through it to improve their management skills, while most apply to become entrepreneurs at some point in their career development.
~60%
of presentations are covered by our in-house A42 experts.
30-40%
of presentations and workshops are organized in collaboration with our partners externally.
a year in a
FOUNDER'S
JOURNEY
NO SECRET SAUCE OR UNIVERSAL PROCESS TO BE APPLIED TO EACH VENTURE IN THE SAME WAY
That's why we have created a guideline example for every founder to help you navigate the initial year at A42, which should be used more like a compass than a rulebook.
Below you will find a high-level and ever-changing overview of how the first year of your new venture could look. Remember that around 30-50% of the activities listed below could be changed or adjusted based on your specific scenario.
Month 0
PREP-WORK FOR A
PRODUCTIVE
COLLAB
Contract signed.
All A42 communication channels opened up and ready for you to use them.
Onboarding to the A42 Ecosystem.
Getting to know go-to persons from the A42.
Setting up the main goal for the first month.
MILESTONE 1
Founders Onboarded to the A42 Ecosystem
Month 1
Conduct 1-3 product discovery workshops to define problems you are about to solve.
Attend at least 1 branding session to define brand promise.
Talking with your users by performing several User Interviews.
Set up budget projections and expense tracking in place.
Define MVP feature set and a 6-month roadmap.
Setting up the main goal for the second month and prioritizing future activities.
Month 2
Kick-off
the building
phase
Clear understanding among founding team members of USPs.
Brand Book done and venture name in place.
All Social media channels opened up and running.
UX Design in place for MVP we'll build.
Explainer deck in place to be able to share with others (building network, getting feedback, etc.).
Product development process set up, sprints planned and tracked regularly.
Regular monthly show 'n' tell meetings are held with everyone from A42 Ecosystem attending.
Set up the final goal for the initial 3 months.
Month 3
Community as a key
TO FEEDBACK
LOOP
Community as a key to the feedback-loop.
Start building a community with the targeted audience as core members.
Conducting bi-weekly user-testing and feedback sessions.
A design System in place for engineers to code efficiently.
Pitch-deck has been made and ready to be sent to a wider audience.
Community communication channels are in place with dedicated moderators and founders using them.
Build a landing page explaining the product and the value it brings to the people.
Start with marketing activities to acquire more beta testers.
Set up goals for the next 3 months.
MILESTONE 2
PoC developed and started building upon user feedback
Month 4
Iterate on building
BETTER
PRODUCT
Start designing features beyond MVP so we can test them with users and get timely feedback.
Revise demand and supply.
Do the Usability testing with community members.
Release bi-weekly and collect usage analytics.
Do the retrospective as often as possible.
Have a feature suggestion framework in place for all employees to suggest improvements.
Get actionable feedback from at least 3 investors.
Set up KPIs for the team to follow, both individually and as a group (design, product, engineering, etc.).
Month 5
Preach about your

VALUES TO
AUDIENCE
Speak at one local and international (or online) meetup, presenting your product.
From now on, attend all local and regional Web3 conferences and meetups, and get others to know about the product.
Use the A42 community network to piggyback on it and expand your venture footprint.
Start actively delivering on content marketing strategy when needed.
Hold regular webinar product updates with the community.
Host Web3.FM podcast episode relevant to your business.
Month 6
Pitch actively
THE PRODUCT
TO INVESTORS
Pitch to A42 Ecosystem leadership what you have accomplished so far.
Get at least 10 pieces of feedback on pitches from investors abroad.
Get one Web3 ecosystem grant or investor willing to fund either a complete venture (product) or experiment (feature).
Do the budget revision and projection of how to use the remaining funds dedicated for acceleration.
MILESTONE 3
Product pitched to community and first investors
Month 7
Work on
NETWORK
EXPANSION
Analyze conversion rate and acquisition flow.
Optimize landing pages and improve value prop explanation to the audience.
Get yourself more involved in the international Web3 community (attend hackathons, boot camps, etc.).
Get accepted as a speaker at one of the leading international builders' conferences.
Month 8
To the moon
GROWTH
HACKING
Growth hacking to the moon.
Experiment with different customer acquisition funnels.
Make a product or feature-specific landing page explaining the value each feature brings.
Revise marketing strategy and plan for the next 6-12 months.
Get onboard at least one marketer, either as an employee, co-founder, or advisor, to help you hands-on.
Month 9
When additional 3+ months are needed after the initial acceleration is done, we mainly focus on building, customer acquisition, and fundraising.
MILESTONE 4
First X users-s onboarded and/or investment raised
do you see yourself as
STARTING YOUR
OWN BUSINESS
New Founder in Residence cohort starts summer 2023! Get your documentation ready.
We will ask for a brief introduction to your project, pitch deck, your CV, as well as demo and PoC links.